Part number : TDA2003
Functions : 10W car radio audio amplifier.
Functions : Supply voltage Vs 8V,min; 18V,max . High current output (up to 3 A).
Manufacturer : Unisonic Technologies
Pinout :
Functions :
DESCRIPTION
The Device is a monolithic audio power amplifier integrated circuit.
FEATURES
1. Very Low External Component Required.
2. High Current Output ( up to 3 A).
3. Low Harmonic and Crossover Distortion.
4. Built-in Over Temperature Protection.
5. Short Circuit  Protection Between all Pins.
Circuit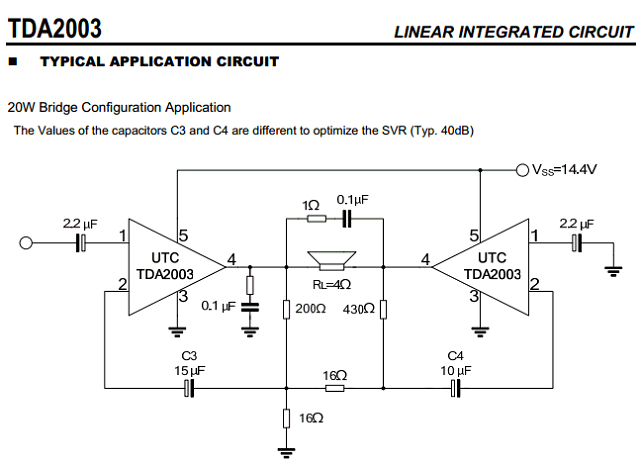 Other data sheets within the file : TDA2003-TA5-T, TDA2003-TB5-T, TDA2003G-TA5-T
TDA2003 Datasheet PDF
Related articles across the web