Part number : TB1238N
Functions : PAL / NTSC 1 CHIP (IF + VCD PROCESSOR) IC
Manufacturer : Toshiba
Image :

Functions :
This IC is the IF & Video processing IC for PAL / NTSC color TV system. This IC demodulates PAL / NTSC PIF, SIF and composite video signal
to R/G/B primary colors and Audio signals. This IC can constitute Multi-Color System by combined with TA1275AZ ( SECAM Processor ). TB1238N has the analog R/G/B interface, therefore it is easy to make up PIP system by using this IC.
Becasuse of the built-in video and audio swich, This IC can deal with an external channel without extra switch.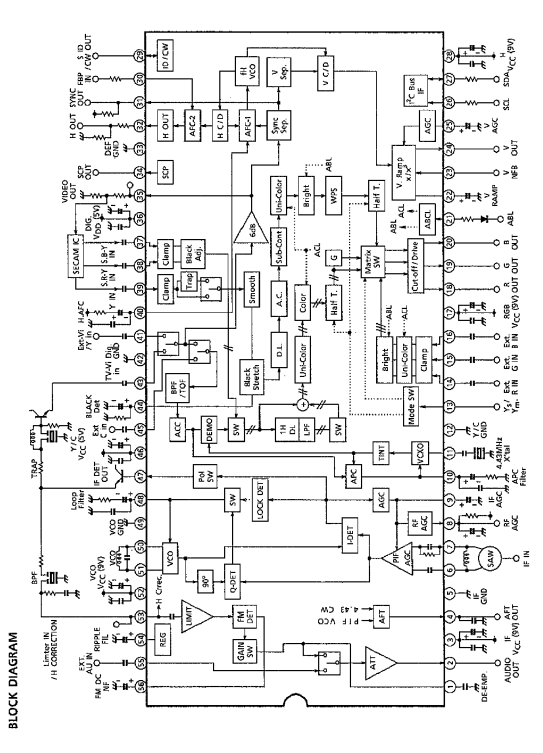 TB1238AN Datasheet PDF

Other data sheets within the file : TB1238AN, TB1238N